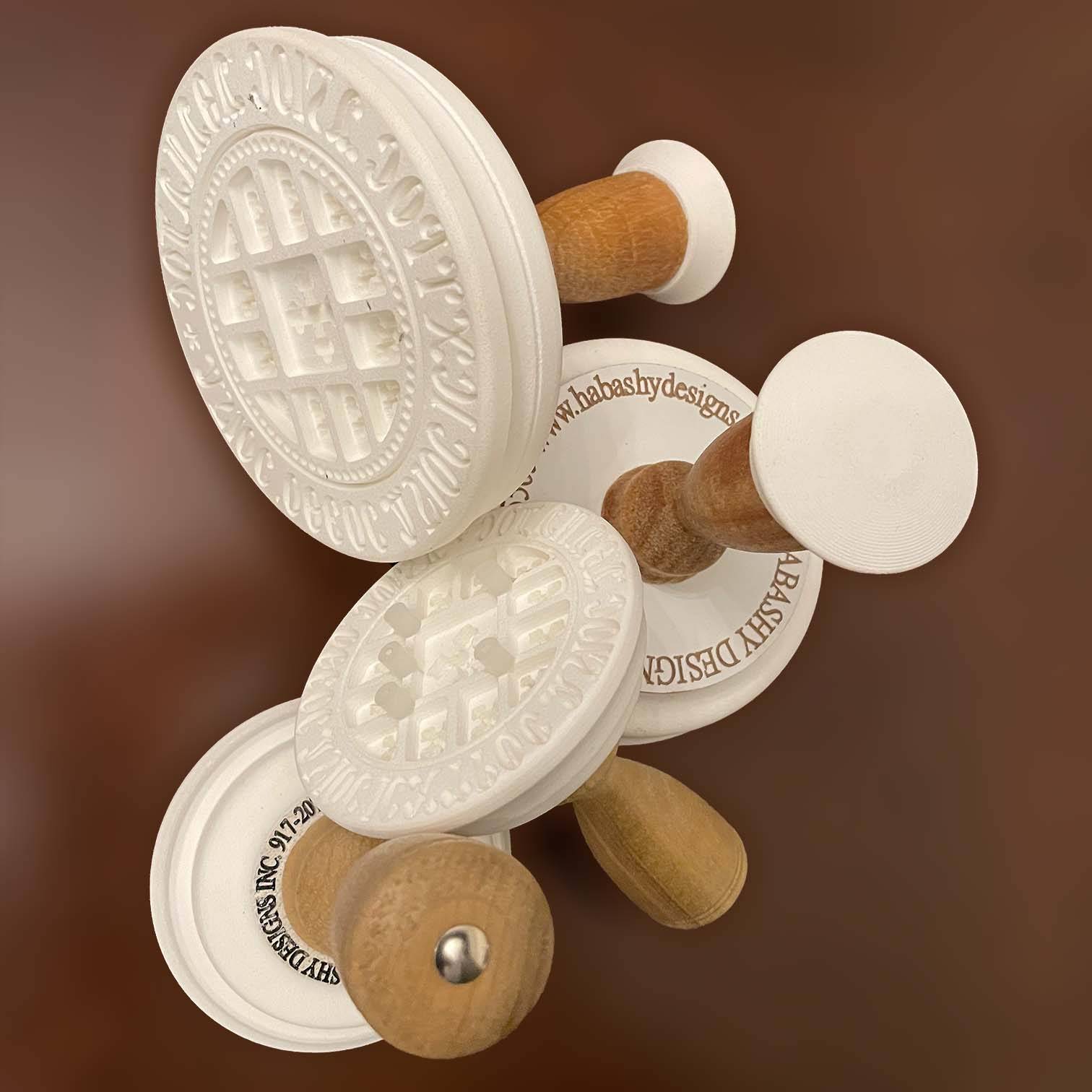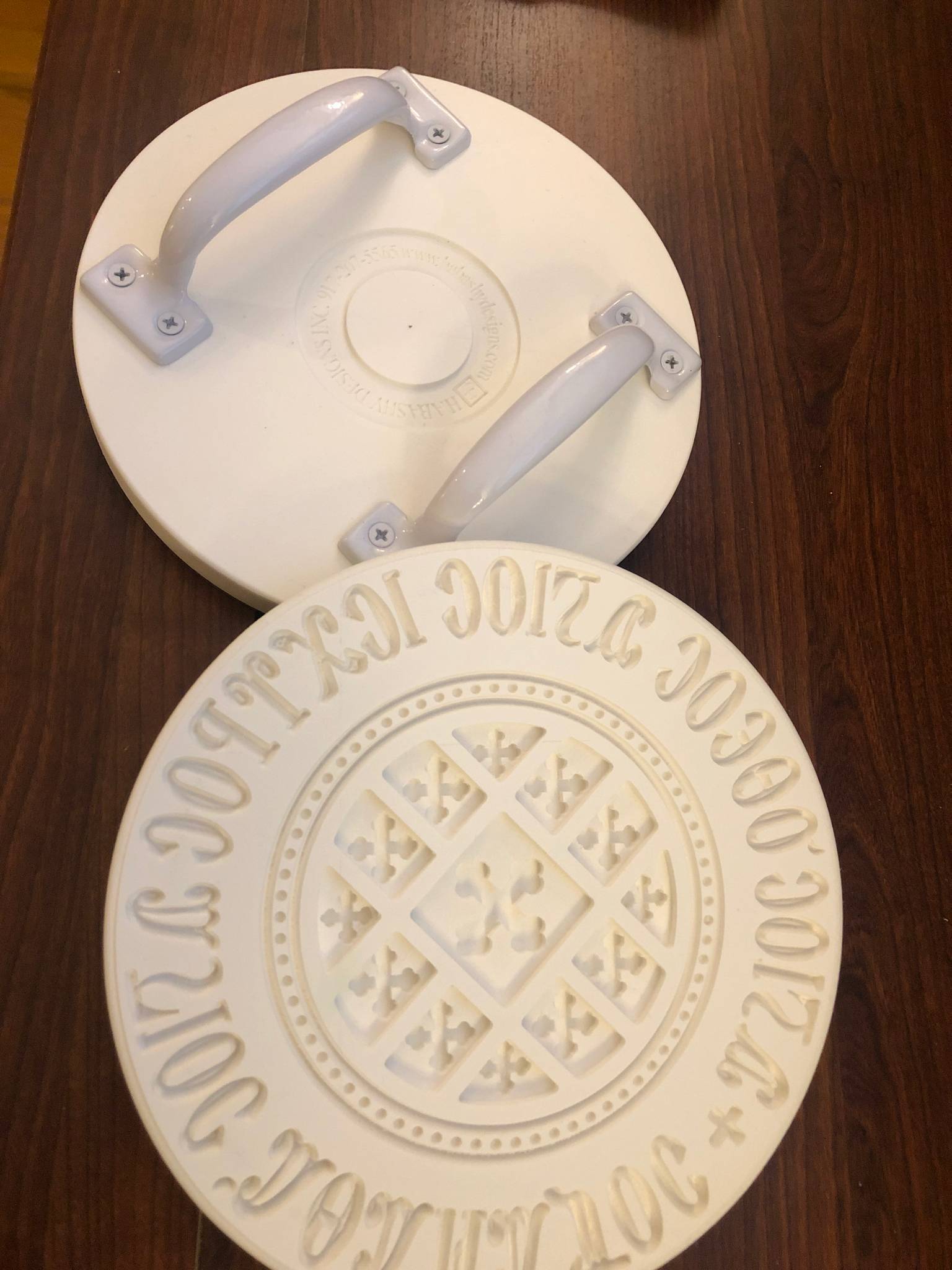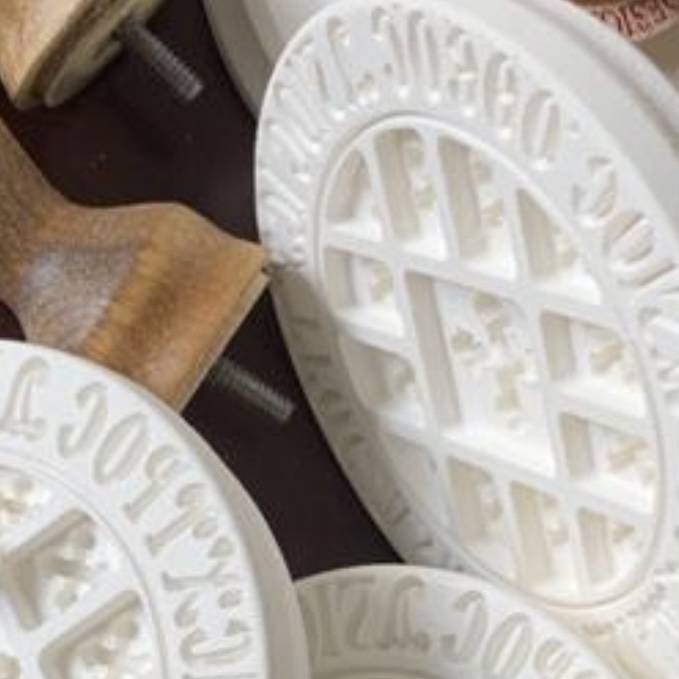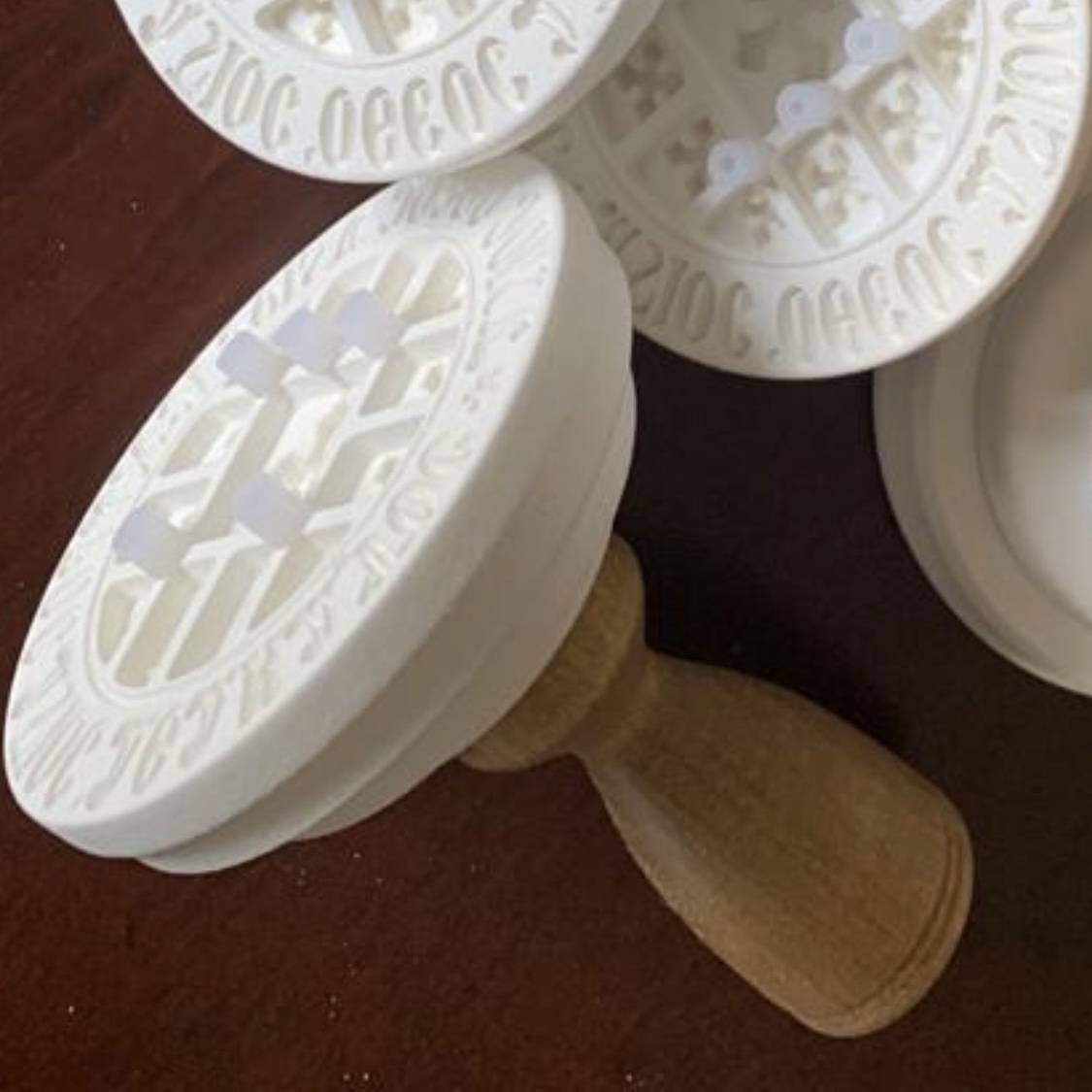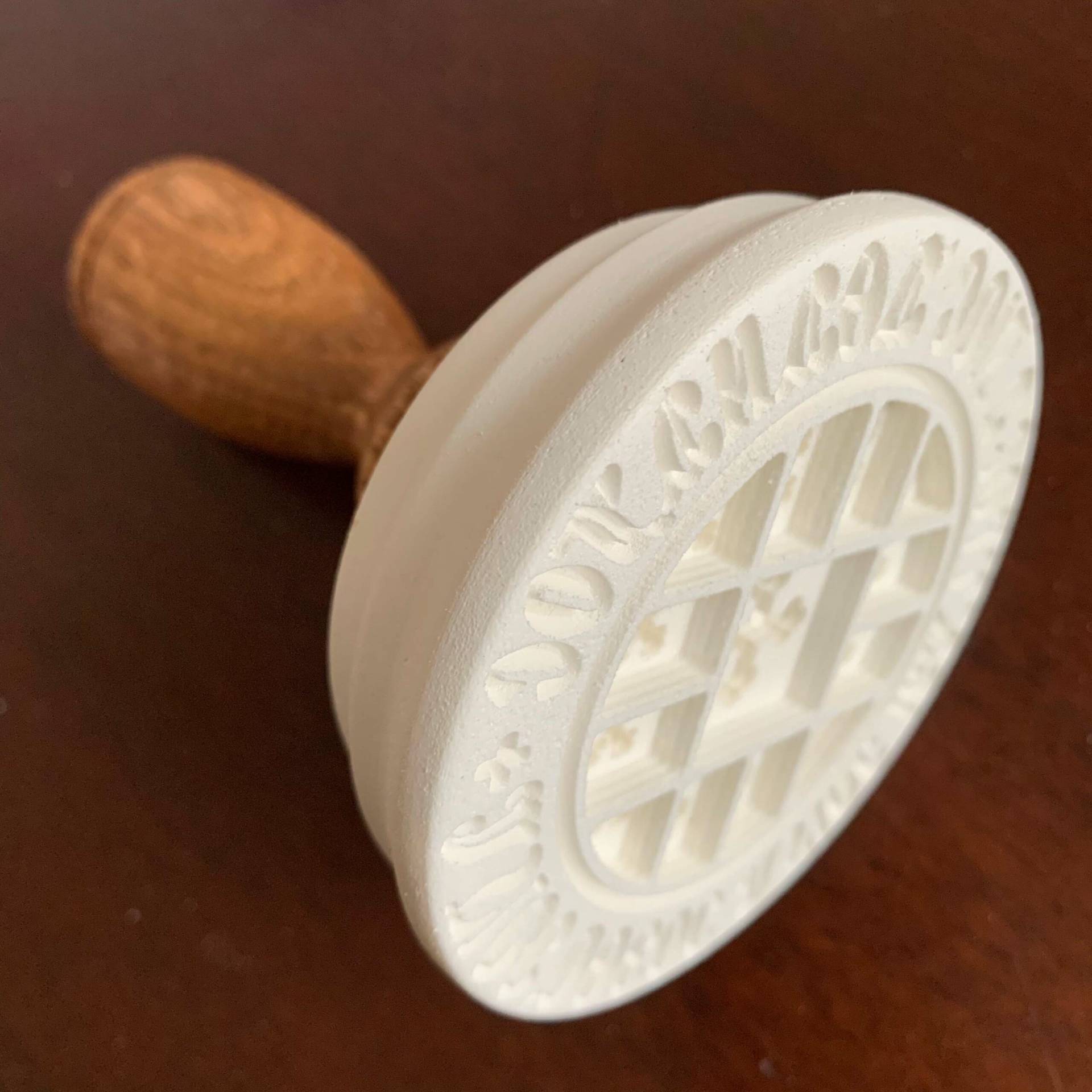 5", 5.25", 6" , 6.5"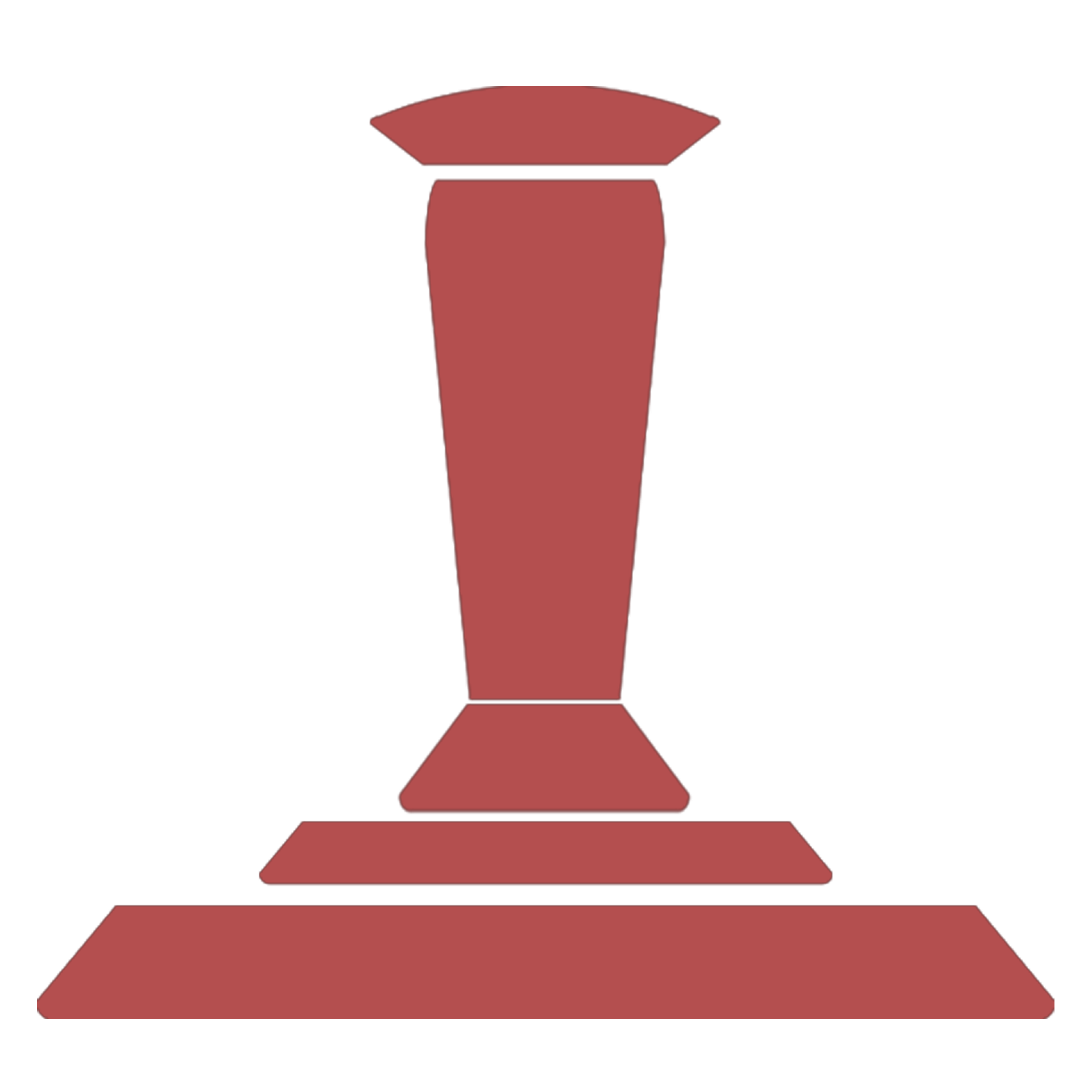 Hamal stamps start at size 5.00 inches.
While we accept to manufacture custom sizes (special orders), we defined some of the most used diamters as our STANDARD!
The standard Hamal diameters are: 5.00", 5.25", 6.00" and 6.50".
These Hamal stamps were designed with a large palm resting cap to comfert the user while stamping!
(Also this type of handles could be ordered separately if needed)
8.25"

Large Hamal stamps 8.25 inches in diameter! Which is usually ordered by extra large churches to be used on feasts!
Due to the wide engraved surface, this Stamp is designed to carry TWO aluminum handles as it needs greater pressure than usual on the dough to stamp it!
4"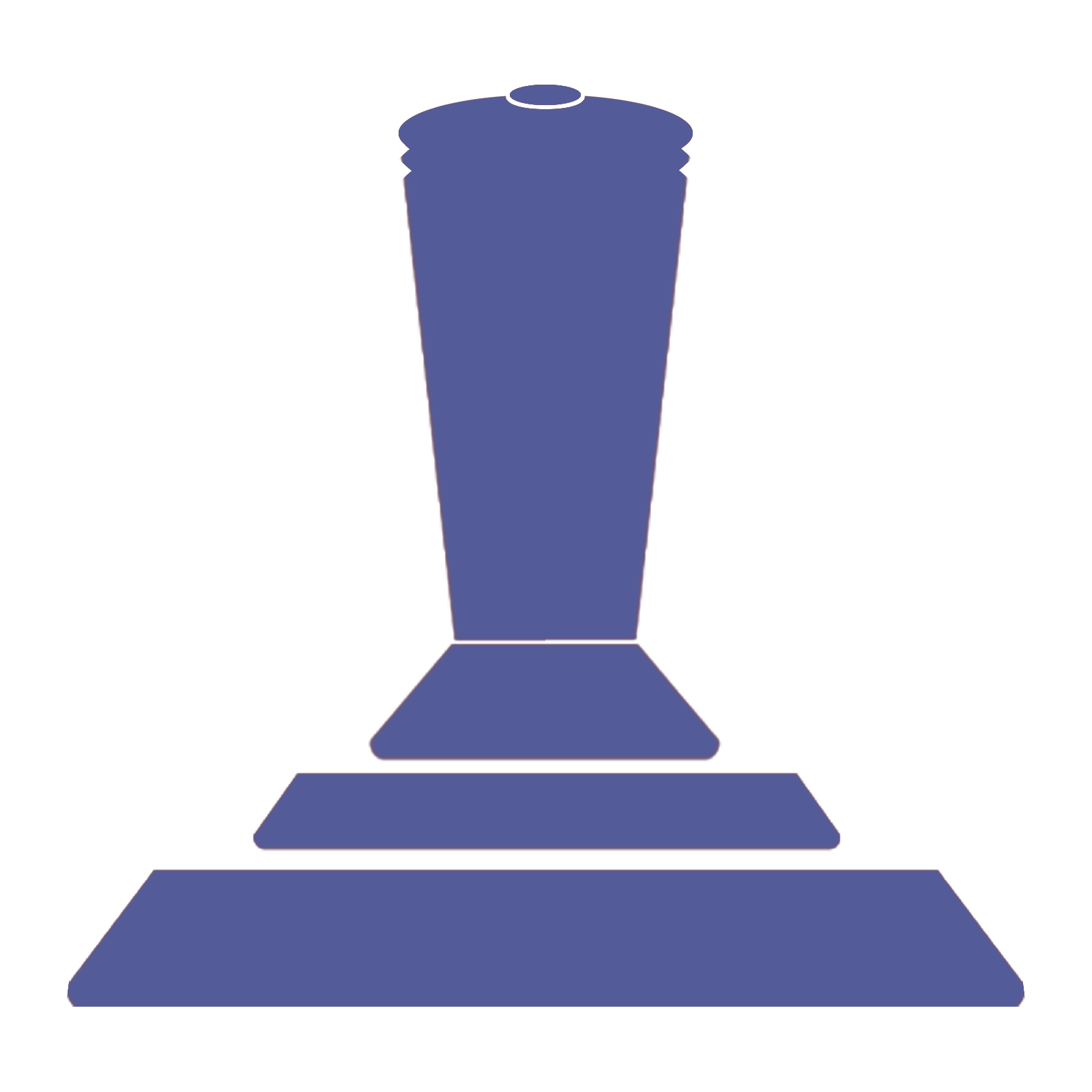 Although this stamp size is categorised as a congregation stamp, yet some users use it for small Hamal if the Liturgy Service is serving small congregation!
We actually dont recommend it to be used as Hamal stamp and we are working on a new size 4.5" to serve that purpose!
3.75"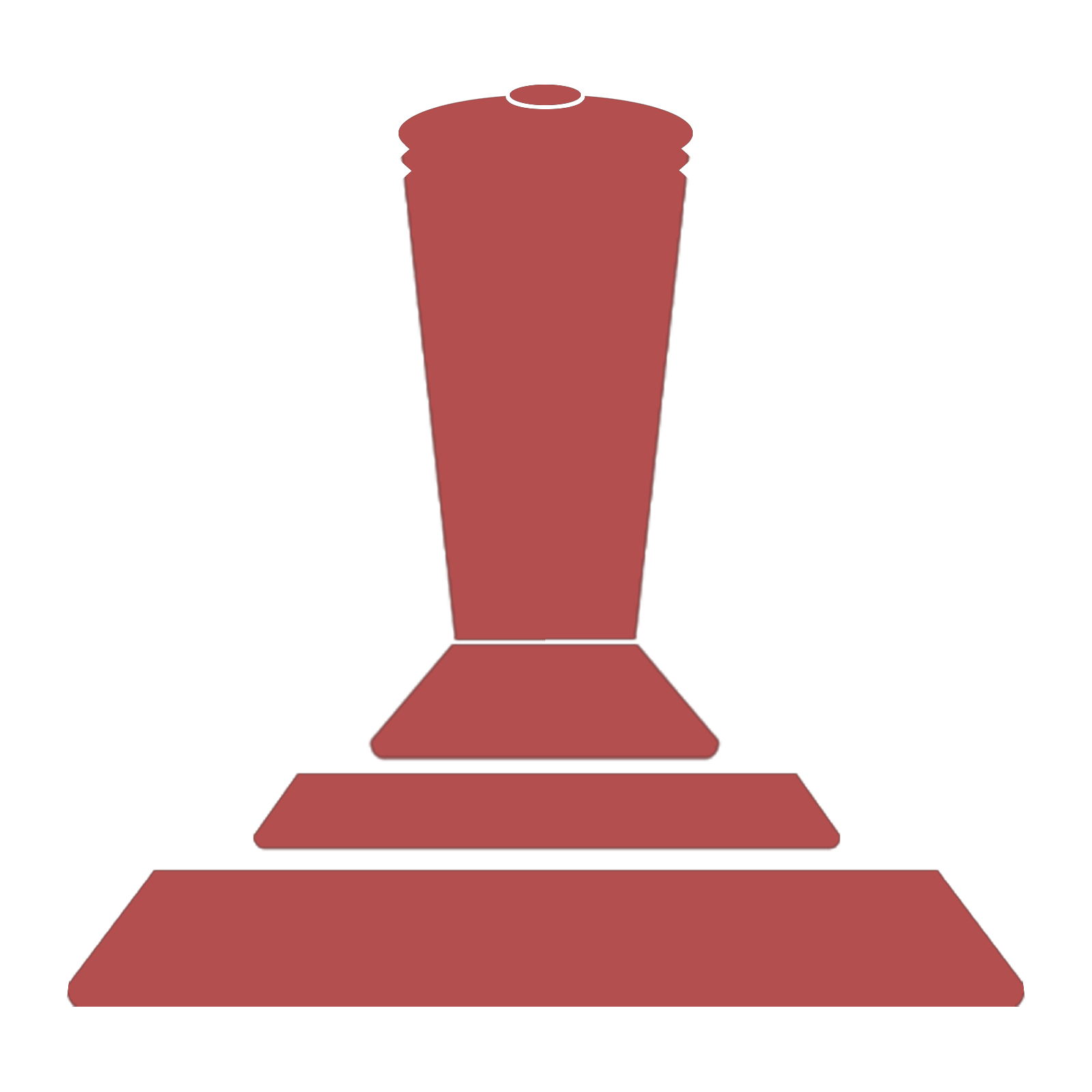 3.75" Congeregation Stamp With Pins!
This is the ONLY size which comes with PINS!! we designed the walls between the crosses to be thick enough to carry the 1/8" root of the nylon pin, while the pin itself is 1/4" (about 6.35 mm).
If you didnt use a stamp with pins before: please note that the thickness of your flat dough MUST be equal to or greater than 5/8" (16mm).
3.5"

3.5" Congregation Stamp (smallest!)
The 3.5" diameter stamp is the smallest Orban stamp we manufacture! this is due to the small tools used to engrave letters and crosses!
It comes with long wood handle (stained or painted depending on stock availability).